We know, and research proves,
that experiences bring more joy than stuff…
"Our experiences are a bigger part of ourselves than our material goods. You can really like your material stuff. You can even think that part of your identity is connected to those things, but nonetheless they remain separate from you. In contrast, your experiences really are part of you. We are the sum total of our experiences." says Dr. Thomas Gilovich, a psychology professor at Cornell University who has been studying the question of money and happiness for over two decades.
Share the gift of (self) love.
Instead of another coffee cup or sweater collecting dust in the back of the closet, what about the gift of self-care, the gift of love?
When you book a Mindbodywise session before December 15th, 2017, you'll get another session to give to someone you love.
Buy one get one offer applies to:
Mindbodywise Therapy sessions
Private yoga sessions
There's nothing that matches the experience of a private, personally-tailored-for-you session of MindBodyWise Therapy. The combination of bodywork, movement, breathing techniques, mindfulness tools and verbal processing makes MindBodyWise Therapy a powerful path toward self-discovery.
If you've already had a session of MindBodyWise Therapy, you know how life-changing this work can be…it's hard to forget. Isn't that worth sharing?
If you've been meaning to book your next session, use the Buy Now link below and you'll get your session plus one to gift to someone on your nice list. And, if you've been considering your first session, this is a great time to take advantage of a little extra self-love to share.
We thrive from experiences, not stuff, because…
"The best things are never things."
~Courtney Carver (Be More with Less)
If you'd like a personalized gift certificate for your loved one, let me know and I'll send it to you via email (simply hit reply to this email to let me know).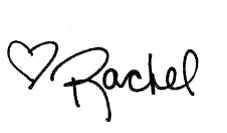 P.S. Looking for a meaningful, long-lasting gift that goes beyond disposable "stuff"? Give yourself the gift self-care and take advantage of self-care to share!