Take a moment to honestly answer the 4 simple questions below.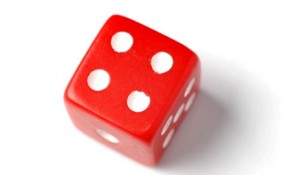 Do you enjoy on meaningful conversation?
Do you thrive on personal growth?
Do you value the mind-body / body-mind connection as means toward living more fully, freely, and joyfully?
Are you someone who feels most alive when you're connected with like-souled, like-minded, like-spirited people?
Did you say 'yes' to all 4?
If your answer was 'yes' to all 4 questions, then you belong with your people in the MindBodyWise Living Room.
It's free. It's virtual. It's private. It's safe.
From your living room, grab a seat, get cozy and introduce yourself in a our shared living room. Make yourself at home.
In the MindBodyWise Living Room, there's no obligation to do or be anyone other than who you are.
Isn't that refreshing?!
BTW – Not to worry, you won't get email blasts, spam or inbox messages from me. This is a FaceBook group, and has zero email-related participation.
What is the MindBodyWise Living Room? It's a space to be you. To learn, to grow, to share, to support, and to connect.
Who's in the MindBodyWise Living Room? It's people like you…people who want to learn, grow, share, connect and support with others who are mind-body connected.
What do we "DO" in the MindBodyWise Living Room? Here are some things you might do (but are not limited to doing) in the comfort and safety of the virtual MBW Living Room group:
-Express your truth.
-Share inspiration.
-Speak to your current challenges, wins, losses, and joys.
-Share a photo or video that speaks to you and share why.
-Pose curiosity or ponder the mysteries of your mind, body or life.
-Support others who are like you.
-Ask for feedback from the group around an issue you're facing.
-Provide insight.
-Gain new knowledge, awareness without ever posting anything.
Why NOT join the MindBodyWise Living Room? If you love small talk, this isn't the place for you.
Give it a try. I really think you'll like it and I'm excited to share it with you. Of course, you can always leave the Living Room if it's not your thing. No harm, no foul.
It's free, private and there's no obligation to do or not do anything. Meet us all (your people) in the MBW Living Room for some energizing connection, meaningful conversation and more…
Also, if you know others who you think would resonate with vibe of the MindBodyWise Living Room…please feel free to share the goodness.