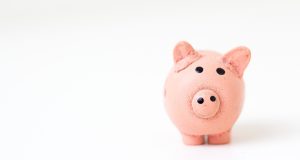 Use it before you Lose it: 23 Ways to Save $ using your HSA. 
Time is flying! Before you know it, it'll be the end of the year and you'll be squeezing in random ways to use up your Health Savings Accounts (HSA) money – also called "Flex Spending."
So, I am not a Financial Advisor by any stretch of the imagination.  However, I am practical and I like knowing how I can take good care of myself without spending more money than I need to.
I'd like to help support you with saving on your healing as well.
Below, I'm sharing creative and holistic ways for you to use your HSA that will bring your body, heart and mind support and healing for less money.

I might be slightly partial to a few…namely #18 and #20 😉
My hope is that this list will open your eyes to new and unique ways of using your HSA that you hadn't considered prior, as well as saving you some money and shining a light on interesting ways to maximize your healing. Most of the options I list below are on all HSA plans, although there are specifics and restrictions for some, so be sure to double check with your plan to confirm your coverage.
Use it before you lose it!
Acupuncture – this can be magic for your body aches and pains, if you find a good one.
Adoption medical services
Chelation therapy (removal of metals)
Chinese herbal doctor
Chiropractor
Exercise equipment (with doctor's note)
Eye drops, contact lenses
Fertility treatment
First aid kit

Flu shots
Hair growth medicines (if prescribed)
Homeopathy (for specific medical conditions)
Hypnotherapy – this can be very effective for breaking addictions (eg: smoking).

Lab fees – these can add up fast, so better to use your HSA and get them tax free.
Lasik eye surgery – life changing! I'm so glad I invested in this!

Massage – don't underestimate the power of touch for healing.
Mattress or Box spring (with a doctor's note)
MindBodyWise therapy – I might be partial to this one! It really is a great use of your tax free dollars for healing in body, mind and heart.
Preventative dental work (non-cosmetic) – it's shocking how expensive dental work can be…wow!
Psychotherapy (out-of-network) – quality therapy often comes at a cost. This is a great way to cut your costs and still get what you need to grow and heal. Obviously, I'm a little biased when it comes to this one too.

Smoking cessation – what a great reason to commit and quit now.
Sun Box / Light Box – If you are sensitive to seasonal changes, this is a must have treatment. It comes in the form of a box or a hat. Try it and you'll see the benefits quickly. You may even find that you can avoid needing medication (saving you the money and the inconvenience as well as potential side effects).

Transportation to doctor's appointments and groups (AA, group therapy, etc.) – no need to pay to get there when you can go tax free with your HSA!
I hope you find this list helpful. Let me know which ones you decide to try and how it goes (really..I want to know!).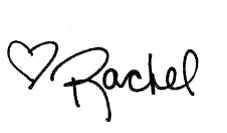 P.S. Get free support and connect with other like-spirited people in the private Facebook group:
MindBodyWise Living Room
. Your people await you.