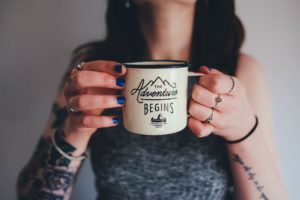 Let Your New Journey Begin. 
For your personal adventure to begin and joy to become your default, you only need:
a desire to know yourself better
a wish to love yourself more
an open heart and an open mind
a belief that you can do it
Allow me support you with your journey into yourself. It will surely be the most worthwhile, interesting and life-affirming "safari" you'll take in your lifetime.
Or maybe you have someone in your life who doesn't want material gifts this season…someone who's interested in diving deep within their own soul. Consider giving them the unique gift of self-exploration that MindBodyWise Therapy offers.
Even just one session offers powerful,
new self-awareness…
*
Cyber Monday Special including Gift Certificates
BIG SAVINGS ~ Time-Limited Offer:
The first 10 people to book a session of MindBodyWise therapy for themselves or for a friend/family member between now and midnight on Sunday (December 4th, 2016), receive a 60-minute virtual session or in-person session for only $100 (savings of more than $100).
*Session must be used within 6 months of purchase. For new clients only.
Contact me directly to purchase your $100 session at: rachel@mindbodywise.com
As always, I look forward to journeying with you…